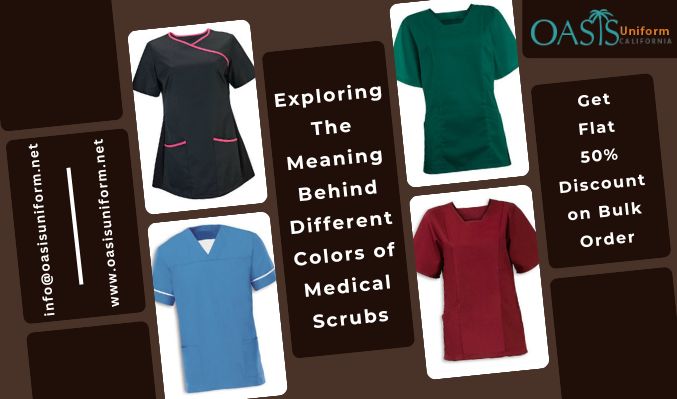 Exploring The Meaning Behind Different Colors of Medical Scrubs
Are you curious why doctors, nurses and other hospital staff wear scrubs in different colors? Well, then you've come to the right place to know about scrub colors. Though the color rules for medical uniforms vary from hospital to hospital, there are certain basic meanings attached with each color. Here, we'll survey in detail the meaning of each color in case of scrubs. As a business owner or hospital representative, you must connect with a well-known nurse uniform shirts manufacturer to avail neat and functional medical scrubs in desired hues.
White Scrubs
White remains the classic color for medical scrubs as it stands for cleanliness and sterility. But with passage of time, it has become difficult to maintain white uniforms as they easily soak blood, stains and other cloth-damaging fluid and marks. Thus, white uniforms are now avoided despite their sophisticated appeal as they cause eye-strain and headaches and are prone to absorbing stains.
Green Scrubs
Calming green color came into popularity when white uniforms became sidetracked due to their headache-inducing potential. Green being a peaceful and healing color is known to lower blood pressure. Also, it is much used on hospital walls.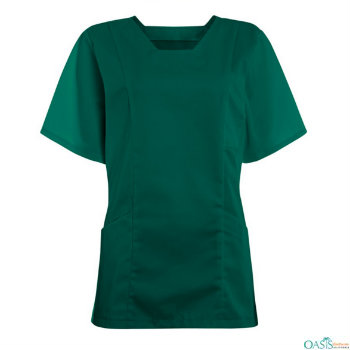 Blue Scrubs
Blue is a popular color for scrubs that's soothing and relaxing as well as effective in reducing blood pressure and anxiety. This tinge is also known to signify honesty, strength and stability.
Brown Scrubs
Though brown is not that preferred for scrub color, it has an approachable vibe that's calming and earthy.
Black Scrubs
Medical students love to wear black but it can dampen one's mood. This color that suggests a polished and sophisticated display is often a desired color for medical uniforms as they are easy to clean.
Red Scrubs
Though red is an uncommon color choice that triggers escalation of heartbeat, you may wear a red scrub only to uplift your mood in a dull clinic environment.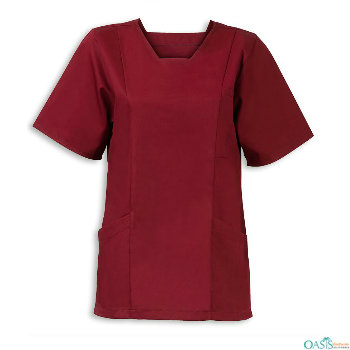 Yellow Scrubs
Bold and cheerful yellow color can make heart rates go up just like red. But this is a fun uniform choice for wearing in a hospice, where a bit of color can make one's mood lively.
You can choose a scrub in any specific color or wear a color that complements your style, personality and preferences. As a medical facility representative or uniform seller, you must seek the contact information of a distinguished doctor uniform manufacturer. This source can help you procure well-crafted scrubs and medical uniforms in contemporary designs and colors.
Audio Version : Exploring The Meaning Behind Different Colors of Medical Scrubs
Direction: https://goo.gl/maps/UuoGnMKgDUu23fax8