How To Select School Uniforms
Every school has a uniform, and uniforms play an important part in the establishment of the school's identity. The design of a school uniform is a highly crucial and critical decision for school officials. When school officials decide to improve or redesign the school uniform, the emphasis should not only be its looks, but they should also prioritize and consider the following factors when selecting a school uniform:
Branding: Regardless of the materials, patterns, and colors you choose for your school uniforms, the brand should be prominently displayed. Whether you embroider or print the logo, it should be strategically positioned on the school uniform to ensure easy visibility.
Stain resistance: When it comes to school uniforms, stains are an apparent issue because children's lively activity throughout the day is certain to bring stains to their clothing. Because uniforms are used regularly, the stain-resistant features of the uniforms are a godsend. It becomes simple to clean and lasts for a long time.
Moisture-wicking properties: School uniforms should feature moisture-wicking capabilities to keep students comfortable for lengthy periods. The moisture that the textiles retain as a result of perspiration can also contribute to pupils' irritable behavior.
Choosing uniforms with moisture-wicking capabilities is highly suggested since they absorb perspiration, are breathable, and allow kids to stay fresh and active for extended periods.
Distinct classification: Don't you always want your kids' school uniforms to stand out and have a scholastic appeal when they represent your school? One thing you must not overlook while creating the school uniform is individuality. Including distinctive aspects such as color designs, accessories, and other add-ons will not only generate a buzz among school pupils and be cherished by them but will also help them stand out professionally.
Student preferences: Uniforms instill a sense of belonging among kids; therefore, students must be proud of their uniforms. To make it appealing to students, uniform producers should be required to consider their interests and include the newest trends while creating the uniforms. It is very important since only when students enjoy their uniforms will they take pride in wearing them, which will also help with discipline maintenance.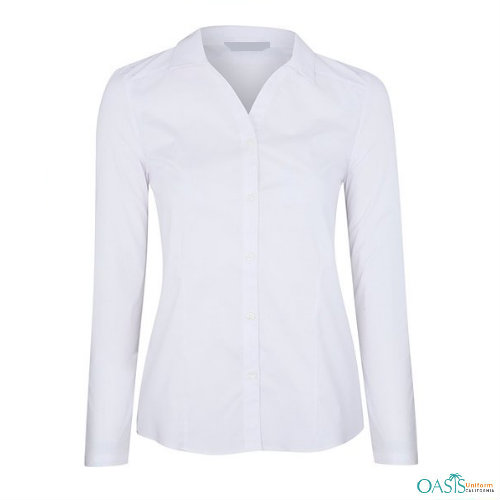 Climate: Don't our wardrobe choices often rely on the seasonal climate? As a result, the climate should be the key driver of how your school uniform will be constructed in terms of the layers and textiles employed. As a result, school uniform makers should be well-versed in the types of textiles to be used and should be able to guide you through the best alternatives in terms of climate.
Simple to look after: Every parent in the world wants to see their children attend school and obtain an education. It is not difficult to care for your children's uniforms, but as a platform for suppliers and consumers, we recommend that every school prioritize this topic. Choose a high-quality cloth, absolute color dyes, few embellishments, and an easy-to-care-for uniform for pupils.
Fitting: When you select a school dress manufacturer, you will receive a catalog of dresses from which you may select the color code and prioritize fitment. When we talk about fitting, we mean that the school uniforms must be exactly tailored to each kid. Being comfortable is critical, since remaining in lessons for more than 6 hours should be motivating for all pupils. If you're shopping for skirts for girls, make sure they're long, medium-fitting, and thick. When it comes to guys' pants, they must be thick, loose-fitting, and long.
Recommended Post : 5 Factors to Remember While Finding Striking School Uniforms Online
Color scheme: The color scheme of your school's uniform must be distinct. To identify among schools, it should not match any other school's color code. Students represent your school when they engage in competitions, events, and other similar situations where they are dressed in uniform. This eventually leads to simple identification and branding. Most manufacturers let you personalize school uniforms based on your school's theme, color scheme, logo, and other elements.
Business owners if you want to enjoy the flexibility of customizing your wholesale uniforms, make sure to contact a private label school uniform manufacturer and discuss your ideas.
Click for Audio Version : How To Select School Uniforms
Direction : https://goo.gl/maps/Wzpjgnsnm81Bshj8A