Security Uniform Essentials To Take Care Of
The job of a security guard is an essential responsibility at a commercial event, or household functions. It gives the participants a sense of relief when they see someone in a uniform is there to protect them and have their backs in case of an emergency. Seeing a guard in uniform will also restrict trespassers from performing harmful acts for the event. So, make sure you are hiring someone adept to do the job properly.
To find out what makes a perfect security uniform shirts wholesale, check out this blog now: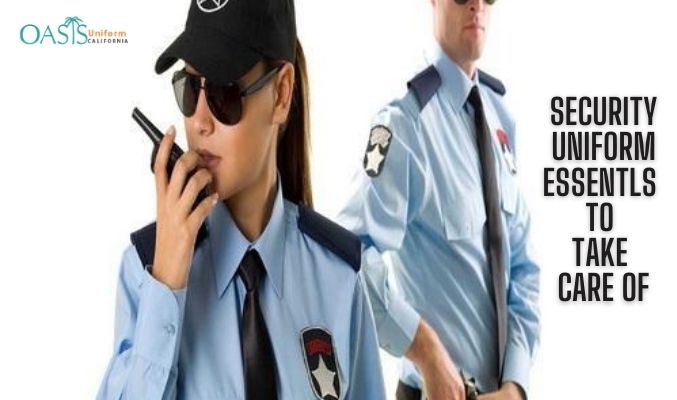 Dri Fit Shirts
Wearing a shirt that will reveal the stout upper body silhouette of the wearer will always look perfect with the attire. Dri fit shirts do the job perfectly as they fit like a glove and has a sporty appeal to it innately. So, wearing these with matching trousers and black shoes will make the attire look crisp and will provide the person with most comfort as well. These clothes are usually made with performance fabric to increase the comfort level.
Slim Trousers
If you want to make sure that the uniform looks perfectly apt for the role, you need to ensure that the fit is slim in an overall tone. This will make the wearer look sporty and will give the job look an apt background. Find out slim trousers to wear with the shirt to make the look appear slim and sporty.
Gloves
A lot of times guard duty can be under compromising or adverse situations, to be ready with challenges and maintaining sanity, gloves can be a very important tool to the uniform which adds a layer of appropriateness to the appeal. Find out black leather gloves that fits nicely, and wear them to keep the hands warm and have a good grip over torch lights, handcuffs etc.
Shoes
Wearing the right shoe is always the most important element of any dress set. If you are not wearing a shoe that complements the look in an apt way it is wasteful to the last degree. Make sure to pick out a black formal shoe that has minimal designs on it to make it look very professional and wear them with black socks to complete the look. Find out something with an ankle lining which will keep your feet comfortable, and ready to get into action!
Leading wholesale uniform manufacturer is coming up with the best trends of wholesale security guard uniforms. Check them out now and buy in bulk today!