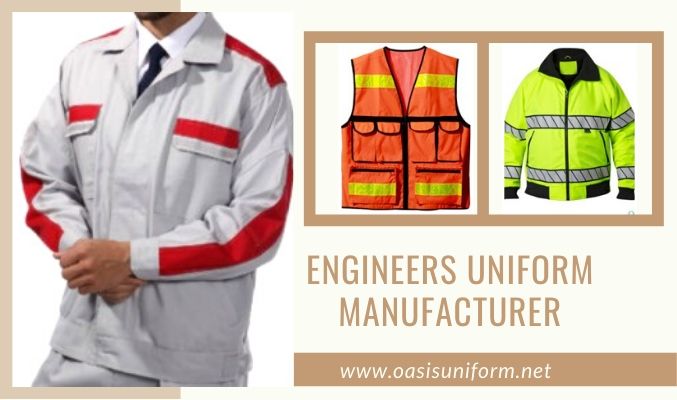 The Grand Collection Of Engineer Uniforms Here For a Steal
You will not always find the best quality out there where engineer uniforms entail. You need to pick out pieces which will aid the wearer during harsh working conditions. The clothes should be rightly breathable and should have a fabric touch like no other which will help in keeping the wearer warm and comfortable. With the new engineering uniform manufacturing companies boarding the trendy uniform train, newer designs are coming forth which is making the lives of the workers a lot easier.
Take a look at the designs we have in store for you:
Block Jackets
Before starting to ramble about how pretty and polished these jackets are, you should know that wearing this to a party will turn some eyes towards you. With the proper structural designs these jackets look nothing less of a designer piece. The superior outer shell with a broad collar and fine smooth finish to it add on to the structural texture. The wide pockets are supported with flaps and cuffs which adds on to the overall protective shell design.
Safety Jackets with stripes
These full sleeves jackets are simply amazing, The strap like patterns running throughout the body adds on to the detailing and the boderline designs adds to the flair. The zipper allows you to wear these conveniently, and the breathable fabric helps you feel comfortable in them.
Minimal half sleeve jacket designs
The high profile designer engineer jacket collections have to offer these half sleeve flabby jackets too which are so airy and breathable that you will feel like wearing a second skin. The half sleeves bring out a unique blend between a casual and a professional appeal and the look is completed with a red lining going throughout for the distinctive appeal.
Swanky elegant jackets
This is a straight up professional jacket and with the inner lining zipper these jackets look very apt for a business look. The bold color elegant base caters to the stylish finish and the double fold layering up front with the two side pockets serves the utility purpose. The full sleeve jacket has a dapper finish to them with a stylish edgy vibe going on!
If you are a retailer looking out for the best designs of engineers uniform then contact the leading engineers uniform manufacturer and check out the designs they have to offer before buying in bulk for yourself.