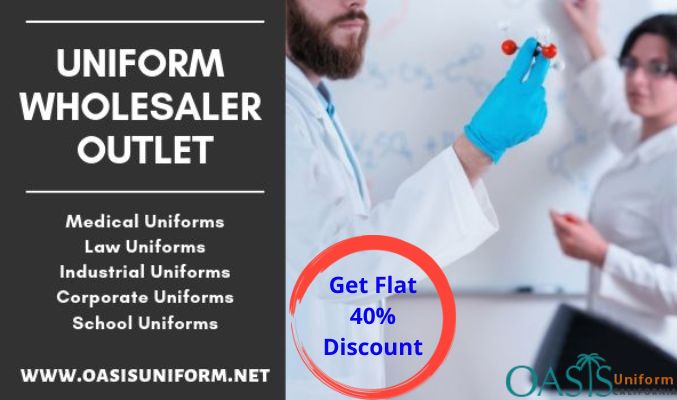 Types of Uniforms You Can Sell from Your Wholesaler Outlet
Opening a brick-and-mortar wholesaler uniforms outlet will see considerably entail considerably more investment than a retail store dealing in the same. The investment can be worth every penny if you are able to catch the pulse of the market, make mutually-benefitting relationships and capitalize on them in the long run. The demand for uniforms, especially bulk uniforms, is driven by their compulsion in different professions and institutions and hence it's a considerably safer business venture to dabble in. Most schools and corporate bodies (where uniforms are a part of the dress code) source uniforms in bulk from wholesalers and manufacturers and pass it on to their students and employees, respectively.
If you are still scratching your brain on the commercial viability of a being a uniform wholesaler, then think no more, because there's plenty to stock from manufacturers and supply to end-consumers from your uniform wholesaler outlet.
School uniforms
Probably the most obvious thing you can stock, their demand is never going to fade since they are compulsory in usage in schools around the world. Usually most schools stock from manufacturers and avail economies of scale, but schools sourcing from wholesalers is also not unheard of. Most of these institutions would need uncompromised quality at competitive prices, and should you be able to deliver on that, there's no reason why you can't have a lot of schools on your clientele list.
Corporate uniforms
It differs from company to company and the only way to get involved in this space is to become the middleman between the end-consumer and the manufacturer. You need to forward the exact requirements of your client, source them and then add a 'mark-up' to ensure your profit margins. These are designed specifically for the company and not according to an industry standard so you will surely need to have to depend on a manufacturer for the customization options.
Industrial uniforms
They are a very safe bet to source and sell because they are mandated for work in certain jobs, and remain uniform, no matter which company they are being used by. Think of a dress code for factory, construction, railroad and mill workers.
Medical uniforms
The demand for these stays solid year after year given the importance of this profession in public life. The most common uniforms among them which will make for a great stocking option would be scrubs. Most companies use plain scrubs so they are easier for you to procure and provide to them. Other important clothing essentials relating to this profession are warm-up jackets, surgical barrier gowns and lab coats.
Law uniforms
Last may be a rare mention but they remain equally important for a prospective player in this business. They vary subject to the different geographical locations but in most jurisdictions, the traditional colors of black and white are prominent. The same can be stocked by you and sold through your outlet to prospective law firms, solo solicitors and lawyers. Your stocking needs might vary according to the dress code prevalent in the area that you're operating from, but assembling a standard piece for lawyers for sale in bulk, shouldn't be that difficult.
Click For Free Audio Version : Types of Uniforms You Can Sell from Your Wholesaler Outlet
Direction: https://goo.gl/maps/CCiT6BYA2KXHCCi39