What are The Advantages of Wearing a Nursing Uniform?
The nursing sector may be extremely fast-paced because workers will spend the majority of their shifts caring for patients. Nursing uniforms are made to be flexible, breathable, and not restrict your freedom of movement in any manner to allow your employees better fulfill the demands of the work.
Get, for example, healthcare tunics from nursing uniform manufacturers that are exceptionally comfortable to wear throughout shifts due to their polyester/cotton blend fabric. Because of this degree of comfort, a nursing uniform can be adaptable and suitable for a wide range of field-specific settings. When constructing healthcare tunics, attention is given to conceal buttons and zips, preventing them from scraping or snagging on anything and ensuring your uniform appears completely professional at all times.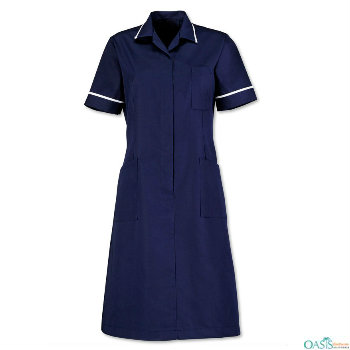 Nursing uniforms, in addition to flexibility and comfort, come in a variety of designs and colors, which may help you build and offer a brand image to your patients. Having a consistent brand image may also assist to calm patients by reminding them of the human part of your sector, which is supported by the manner and professionalism of your team.
Recommended Post : Importance of a Proper Doctor's Uniform
Another advantage is that you may utilize the various designs and colors to create a feeling of hierarchy in the workplace. For instance, you might have the majority of your nursing staff don light blue tunics, whereas the senior staff don dark blue tunics to assist your patients to recognize who's who in the firm. Having a variety of bright colors in your uniforms might also be beneficial to dementia patients or persons with poor eyesight. This increased color contrast will help these individuals make sense of their environment.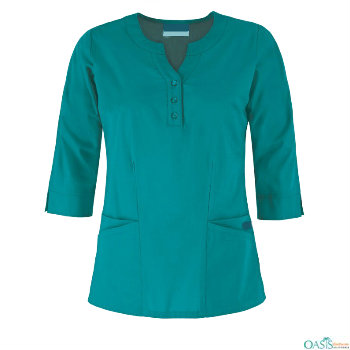 Self-protection as well as the patient protection
Nursing uniforms are created in a variety of ways to enhance safety. Nursing uniforms, for example, are built to survive because of a durable polyester and cotton material blend. This is especially useful because uniforms are frequently kept on-site overnight and rinsed in industrial-strength washing machines, which remove and eliminate any harmful pollutants that the day's work has exposed workers to.
Nursing uniforms are also made from infection control-compliant materials to reduce the danger of cross-contamination. These features of nursing uniform ensure that staff are always prepared to tackle the following day's job in an immaculate outfit, ready for whatever the day may throw at them.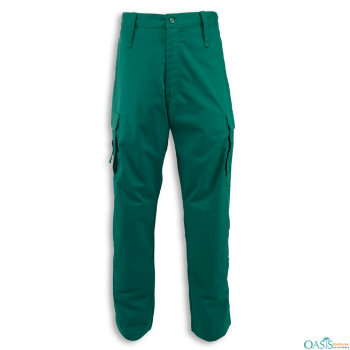 The footwear you wear with your attire is also very essential. Because nurses are frequently on their feet for lengthy periods with no rest, your footwear must aim to strike a balance between comfort and safety. With this in mind, EVA plastic clogs might be the ideal, multipurpose answer to your uniform requirements. Because of their lightweight design and antibacterial qualities, they provide the ideal blend of comfort for your team and safety for both patients and staff.
Business owners, contact a reputed wholesale uniform manufacturer for nurse to source quality uniforms for your clients.
Click for Full Audio Version : What are The Advantages of Wearing a Nursing Uniform?
Direction : https://goo.gl/maps/7aFHgmKtjcD51huGA