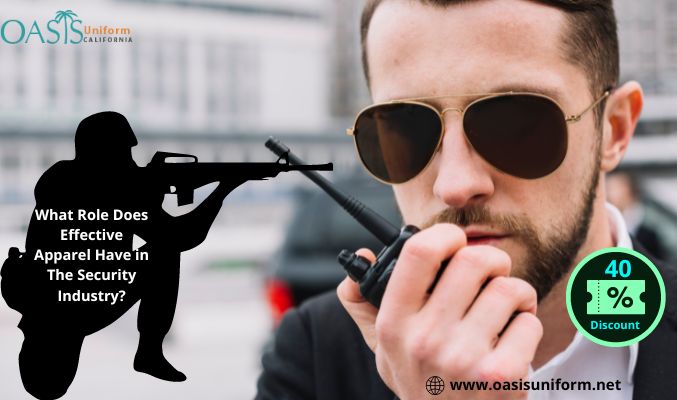 What Role Does Effective Apparel Have in The Security Industry?
There are just a few industries where clothes are necessary. One such business is security, which requires staff to wear specialized uniforms. These uniforms from a security guard dress manufacturer are not only intended to appear professional, but also to be comfy and allow personnel to do their duties properly. Security attire is also distinct in that it allows people to readily identify security personnel, which is frequently a significant advantage.
Security guards who wear the proper uniforms feel important and that they are part of a professional, elite squad. It's an excellent method to increase their morale and encourage them to be more active and proud of their job. A uniform is far more significant than most people realize, since it provides several benefits.
Security gear comes in a variety of styles, including slacks, shirts, blazers, ties, and more. These are all included in security outfits, making it easier for civilians to identify security staff. These apparel pieces are available in a variety of hues, the most common of which are blue, white, and black.
Another advantage of security uniforms is that they can be readily customized. With low-cost embroidery, you may add your brand emblem or message to these apparel products. This allows you to quickly mark your apparel so that your entire crew is readily identifiable.
Make sure you start with the proper hue when selecting your security clothes. Depending on the industry, popular hues include gray, black, and blue. The idea is to seem identifiable so that people know you work in security and can offer them the assistance they require in an emergency. Then you should think about the many designs that are accessible, which will make it a comfortable dress to wear.
Visibility is important
When you work in the security profession, you understand how critical it is to be visible at all times. That is why you should think about purchasing high-visibility clothes for yourself and your team. This will also result in a safer working environment, which must always be prioritized.
Consider a high-visibility safety vest if you're seeking visibility clothes. It is available in a variety of sizes in bright yellow. It features a solid design and is composed of polyester. Furthermore, it is great for personnel in the security, law enforcement, maintenance, and construction industries that need to assure visibility on the job site.
You may also wear it with security shirts, which are available in bright yellow. It's composed of polyester and features a solid design on the front and short sleeves. It's ideal for working in a hazardous area or outside, particularly at night. This might be worn as part of your security outfit.
You might also request that your team dress in something casual and comfy, such as denim. This is a terrific option if you want to move about comfortably. It's ideal for security workers who need to seem professional, and it may also be worn as an everyday uniform. A traditional fit and denim material are combined in increased visibility relaxed fit jeans with a non-expandable waist.
Business owners, contact a security uniforms manufacturer if you want to impress your clients with the best security uniforms.
Click for Full Audio Version : What Role Does Effective Apparel Have in The Security Industry?
Direction : https://goo.gl/maps/D8w4UTxA8uqFmwkv5