Security Uniforms: Why They Are a 'Must-Have' For Your Guards
A security guard in a neat and clean, crisp uniform surely looks good but there are other advantages of making your security guards wear a uniform. A security guard uniform, other than symbolizing authority and power also has a great effect on people.
Do you know, the security guard uniforms play a huge role in the profession itself! How? Take a look at these 5 major reasons.
A form of reassurance for staff and customers
The security guard of your company in a nice uniform offers a sense of ease, comfort, and peace of mind for your staff as well as the customers. People important to you and your business are aware that there is someone around who is ready to take any action, protecting them, in case of an emergency.
Gives your guards a sense of belonging and pride
Each and every employee, working in a famed and good company wants to feel a sense of pride in being a part of that company and the security guards are no exception. The security guard uniforms offer your officers a sense of affinity and belonging with your company by recognizing them as a professional, integral part of the team, giving them the due respect, that every employee wants and deserves.
Recommend Post : What Role Does Effective Apparel Have in The Security Industry?
Makes your guards instantly identifiable
When it's an emergency, people will hardly have time to look around and call for help, whether it is you, your staff, your clients, or customers. As the security guard uniforms are easily identifiable, people can directly go to the person in charge, during a crisis!
Works as a super-effective crime damper
Studies have often proved that clothing being part of a person's appearance, has an undeniable effect on creating first impressions. It is a sort of a shortcut to recognizing an individual's occupation, legitimacy, and authority. When a thief or a robber or any other individual with a criminal intention sees a security officer in uniform, they are far less likely to execute their plan than when seeing the guard roaming around in plain daily clothes. Remember, only uniforms are perfectly able to create an authoritative, strong demeanor. So, a security guard should always make sure that their uniform is spotless, clean, and well-pressed rather than keeping it untidy and dirty.
Reflects the professionalism of your company
If your security guard is in everyday clothes, the general public can hardly recognize them as a part of your company. A quality uniform not just helps to identify them, but also shows how professional and trustworthy your company is.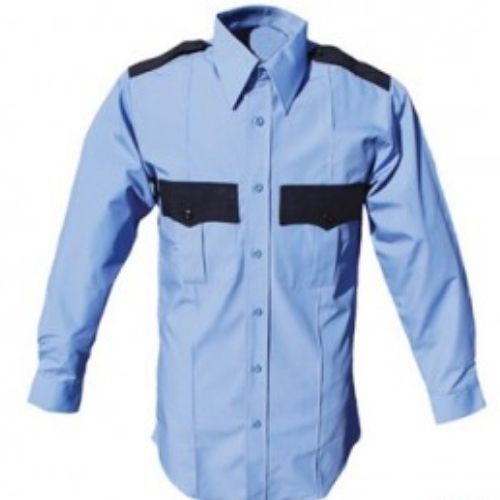 As a business owner, if you are in immediate need of high-quality bulk security uniforms, then hurry and immediately reach out to a famous uniform manufacturer today! Such a supplier comes with easy, smooth, and flexible customization options!
Direction : https://goo.gl/maps/4wSaU1TQDoMQrJAF7