Types and Trends in Corporate Clothing for Women by Formal Uniforms Manufacturers
Corporate clothing and apparel is constantly progressing and evolving just like other fashion trends owing to the "dress smart" idea which every workplace is stressing on! The fashion forward mindset which the formal uniforms manufacturers have adopted is helping the office gong ladies to strut into the workplace with enhanced style stance and poised silhouette instead of opting for the slouchy and ill-fitted clothes, which fail to give a balanced demeanor and hence, becomes the reason to lower their confidence. The  innovative features, polished tailoring, experimentation in coloring schemes, detailed styles and a lot more are   the reasons which the corporate clothing genre is witnessing a  huge change in style and perspective.
Now, to help you with the recent additions in the formal corporate clothing genre which the designers are adding, we will get you covered with the top-most styles and trends:
Jacket and high waist pant combo
Going for a strict formal dressing at office doesn't mean you have to stick to the boring pleated trouser with a shirt and a blazer. The recent trend tanks about teaming up a colored tee with a manly blazer and a high-waist wide legged trouser in contrasting shade. This is a completely innovative stance which can be adopted for business meetings and office tours.
Shirts and dress together for a different appeal
No more is there a strict rule these days that you cannot wear nothing other than skirt and trouser with a button down shirt. Go for a suit inspired blue or black colored V-neck style dress over a white button down full shirt, paired with a glossy pair of flat boots!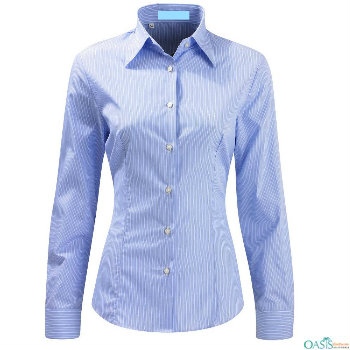 All same color ensemble for weekends
Try out a single colored dress on the weekends, in blue or fuchsia pink with a skirt, tee and blazer, with some unstructured silhouette added to reflect weekend semi-casual flavor!
Shirts dress and slim fit pant looks chic
Go for offbeat and chic attire in a shirt dress, with a belt around the waist, teamed with a slim fit single colored pant, for an edgy yet smart and semi-formal stance! The humble shirt dress comes in a lot of designs in sleeve lengths, collar options and pocket cuts!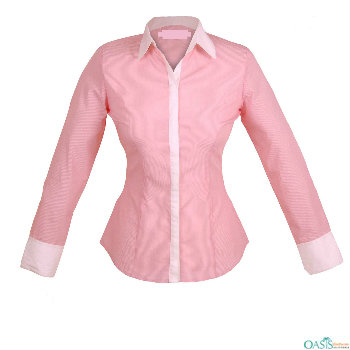 Tweed checkered suit jacket for cozy attire
For a timeless appeal in your formal dress, for a change, you can go for a tweed checkered suit jacket coupled with a high waist black pencil skirt , and go for an appeasing fashion statement!
Strictly corporate with skirt suit with double breasted blazer
For a strictly formal ensemble on Mondays, go for the black and white color combination in a double breasted black jacket with a belt cinched at the waist, teamed with a straight skirt and white turtle neck!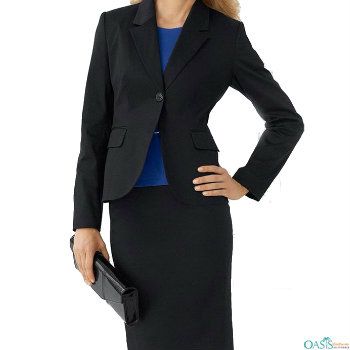 Fall fashion at workplace with knit sweater
To beat the early morning chills on winters in office, go for warm and cozy attire in a white collared shirt with a white knit sweater and a pleated formal ankle-length trouser!
Sleeveless in a coat dress for easy breezy stance in summer
Go for some elegant skin show in a sleeveless coat dress in black color with heeled boots, with a belt around the waist! The top-notch corporate uniforms Australia companies craft these coat dresses in a wide variety of colors too and come in a number of cuts also!
Click for Audio Version : Types and Trends in Corporate Clothing for Women by Formal Uniforms Manufacturers
Direction : https://goo.gl/maps/6251Ue3TkZPxyz2u8