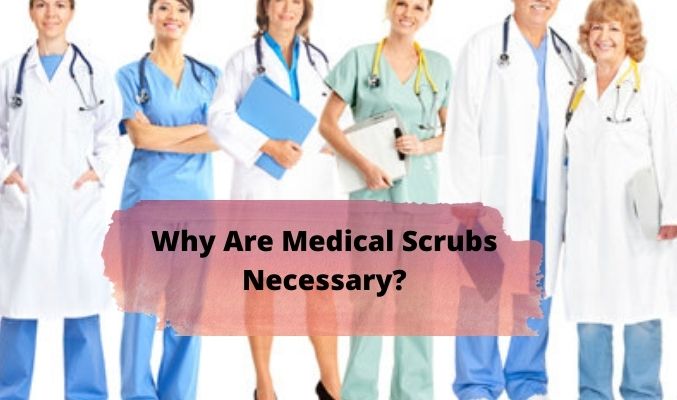 Why Are Medical Scrubs Necessary?
The discussions are especially intense among healthcare providers, who are considered the "front-liners" in the fight against the epidemic. These modern-day heroes are exposed to infectious surroundings practically every day, with little time to recover. According to one research, microorganisms can stay active on a practitioner's clothes for up to 48 hours after their shift has been completed. They are not only often exposed to the virus, but they may also be exposed to it through their clothing even when they are not on the front lines. Not only will they be at risk, but so will everybody who comes into touch with their infected garments within 48 hours.
The good news in this somewhat depressing narrative is that this is why medical scrubs exist and have grown more vital than ever before.
These findings have a new level of significance for doctors, nurses, and other support personnel.
Uniforms and apparel are extremely important in the healthcare business. Uniforms protect employees from pollutants and make an employee's job simpler; each uniform and clothing item, whether it's a lab coat or a set of scrubs, has a specific purpose.
Scrubs for healthcare workers are a crucial part of giving proper treatment. Their importance in the medical institution cannot be overstated. As doctors became increasingly aware of how readily wounds may get infected in the 1940s, they saw the necessity for medical scrubs to minimize cross-contamination. They've since become an essential element of a healthcare professional's armory in the fight against fatal epidemics. Aside from preventing the transmission of infectious diseases, there are various other roles. Here are some of the advantages that scrubs provide to medical professionals, healthcare institutions, and patients:
Scrubs assist to prevent cross-contamination
Cross-contamination is not only a problem within a facility, but it is also a public health issue. Private label medical scrubs manufactured at a specialist facility help to limit the transmission of potentially dangerous illnesses and viruses. Scrubs must be washed with the same care and attention to detail as any other medical care linen.
Scrubs make healthcare workers easily identified
Scrubs, like any other workplace uniform, make it easier to identify the professionals at a given site. Custom color combinations or clinic brand prints/embroidery are commonly used to strengthen these identifications.
Scrubs are useful
Scrubs, with their wide pockets and mobility of motion, are meant to make the wearer's work simpler.
Scrubs give the wearer comfort and mobility of motion
It's no secret that healthcare workers have some of the most physically demanding occupations out there. Aside from being exposed to hazardous germs daily, they are also asked to stand on their feet for the whole of their shift, work long hours, lift patients, or travel around the clinic for hours on end. They require uniforms that are both comfortable and functional to do their work effectively.
Recommended Post: Essential Tips To Choose The Right Medical Uniform
Scrubs are cost-effective
Scrubs are made to be as functional and cost-effective as possible. They are composed of high-quality fabric that is both affordable and durable enough to endure even the most rigorous washing process. This means they can withstand years of washing and wear and are simple to replace.
Medical scrubs offer enough protection from body fluids
High-quality medical scrubs are constructed of fabric that is thick enough to keep bodily fluids from coming into direct contact with the wearer's skin.
These are dangerous times. A virus unlike any other most people have seen in their lives is still doing havoc. Vaccines are promising a breakthrough, but a complete victory is still a long way off. The infection is still something to avoid at all costs.
If you work in medicine, you're undoubtedly aware of how lethal the virus has proven to be throughout time. Wearing medical scrubs may safeguard you and improve your work experience greatly.
Business uniforms, if you want to place a bulk order for private label scrubs uniforms, all you need to do is get in touch with the most trusted supplier in the industry. Discuss your private label needs with the design team of the manufacturer.
Audio Version:
Direction: https://goo.gl/maps/qFcirewhFeFJoJsR8