How To Choose The Best Private Label Scrubs Uniforms Manufacturer?
Are you looking for private label scrubs uniforms? These scrubs are products created specifically for a company's brand and a private label uniform manufacturer can prove to be of great help for the business owners. There are many different types of private label scrubs. Here are some tips to help you choose the best manufacturer / supplier of private label uniforms and scrubs.
Look for high quality material
The best uniform manufacturers use only top-quality materials for their products. These materials are durable and long lasting, making them ideal for any type of uniform. You want to make sure that you choose a manufacturer who uses the highest quality materials possible. The catalog of a uniform manufacturer should be comprehensive.
Comfortable and breathable
When choosing uniforms, you need to consider how they feel on your body. If the uniform feels uncomfortable, then it will not last very long. Look for a uniform that fits comfortably and breathes well.
Affordable
The uniforms should be affordable. You would not want to spend a lot of money on uniforms. If you are Googling and looking for scrubs near me for your private label stock, then find a uniform manufacturer of repute. However, you would like to find a manufacturer that offers good value for money. Make sure that you look at the price tag before bulk buying.
Look for washable uniforms
If you are going to wear the same uniform over and over again, you will want to make sure that it is easy to clean. Get a sample and try to wash it. When washing your uniform, try not to wring it out. Instead, let it air dry. Make sure that the uniforms supplied by the manufacturer are machine washable.
If your uniform gets dirty easily, you may want to consider purchasing a machine washable uniform. This way, you can just throw it in the washer and have it back looking brand new.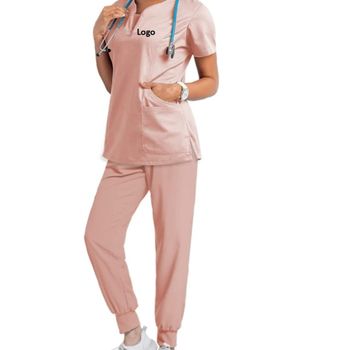 Look for stain resistance
The uniforms should be stain resistant and not leave stains on your clothes. If you buy a uniform that doesn't resist stains, you will have to keep cleaning it constantly.
Further, the uniforms should be able to withstand extreme temperatures. You do not always know what kind of weather you will encounter while working outside. If your uniform is not designed to handle the cold or hot conditions, you could end up with a damaged uniform.
Direction: https://goo.gl/maps/eUCvec8sdiEjw84VA