Stylish New Arrivals From Ace Formal Uniforms Manufacturers
Formal clothing is no more labelled as "boring"! Times have changed. Designed with finesse and precision, formal clothing today for both men and women blends in style with elegance. With 90% of the population being engaged in the corporate sector, the need for formal shirts, trousers and jackets are on the rise. The corporate sector demands an impressive body image. Designer formal clothing helps to enhance the same. Therefore, if you are a store owner or a retailer specializing in corporate clothing, you could partner with leading formal uniforms manufacturers, place bulk order and fill your shelves with the new arrivals.
Today well known corporate uniforms manufacturers are available online and you can navigate their websites where they showcase their service offerings. Some of the new arrivals include:
Slim fit pink shirts for men – The cosmopolitan man doesn't shy away from pink. It does not erode one bit of his masculinity. In fact, it has become a popular formal colour trend today. Keeping this in mind the formal shirts suppliers have come up with cotton pink shirts that can be paired up with black, beige or grey trousers. This adds élan to the wearer's personality.
Fusion dress for women – Dresses are not just for parties or casual occasions. Today, leading manufacturing houses of corporate uniforms have come up with formal looking fusion dresses that can be worn as everyday uniform or on corporate seminars, meetings, product launches or any other occasion. These dresses are made of premium blend fabric and can be customized in multiple sizes and colours.
Ladies formal office uniform- Mostly available in white, black and grey this is the most common formal wear for women. It comes in a combination of shirt, sleek half jacket and body fitting skirt till knee length. Today, however the formal clothing suppliers have added an element of chic to this uniform by combining contrasting colours, adding buttons and giving it an attractive fit and cut.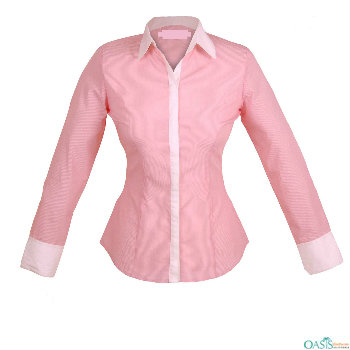 Striped comfort fit shirt for men – Stripes are common in the corporate world. But whilst the generic manufacturers do away with the element of ease, leading manufacturing houses have come up with comfort-fit stripe shirts for men in pastel and rich colour shades. It can be worn on an everyday basis as well as for special corporate events coupled with a blazer.
If you are an individual business owner or a retailer, then joining hands with the best formal uniforms suppliers and wholesaler in California would earn you profits, goodwill and keep miles ahead from your competitors.
Click for Audio Version : Stylish New Arrivals From Ace Formal Uniforms Manufacturers
Direction : https://goo.gl/maps/vdxg7hVeVom4HiYt6